"We invite you to be seduced by the Sorbian world – come with us on a journey through time into the future."
Sorbian National Ensemble Bautzen
Fishermen's Bastion has been renamed to Röhrscheidtbastei
If alarms were cried out in old times, this resulted in a lively, often hectic activity! For then enemies approached the gates of the city! The Fishermen's Bastion was built in 1469 to better defend the southern part of the city wall. It got its name from the fact that the fishermen who fished along the Spree every day were ordered to that bastion by "the storm". Now it was up to the fishermen to fend off the attackers at the Fischerbastei and along the adjacent Zwingermauer. More than a hundred years later a scribe felt obliged to the then active master builder Wenzel Röhrscheidt and by the power of his monastery he renamed the Fischerbastei in Röhrscheidtbastei. Since that time both names have been used for the bastion in the tower town.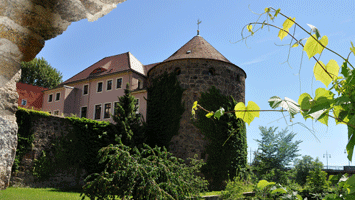 Röhrscheidtbastei – from the storehouse into a service point for Sorbian culture
The Fischerbastei has experienced many uses in the meantime. It was a bale of cloth warehouse during the industrial revolution, a renowned restaurant of the well-heeled citizens, a meeting place for the "Schlaraffen" and costume stores of the Sorbian National Ensembles. After extensive restoration, the Fishermen's Bastion is a sought-after centre for the informal and performing arts of Sorbian culture.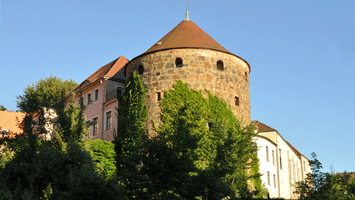 Röhrscheidtbastei nowadays
The bastion Röhrscheidtbastei is now again the regular meeting place of a humorous circle of friends in the tower city of Bautzen. As a "castle of the Schlaraffen", Röhrscheidtbastei is a refuge for a man's world dedicated to friendship, art and humour. The tower is regularly open during the opening hours of the visitor service of the Sorbian National Ensemble.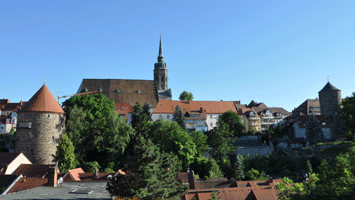 Guided tours and experiences in Bautzen.