" A lot of towers. Excellent view."
City of Bautzen
City hall is extended with a Town Hall Tower
In 1213, at the request of King Ottokar I of Bohemia, the town hall in Bautzen was built as a stone house for "seven jurors". More than 250 years later, from 1489 to 1493, the tower of the town hall was built and extended by one storey in 1582. In the course of this, the tower on the town hall was provided with a stone gallery.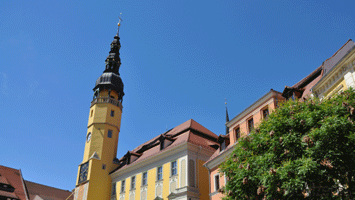 Fire destroys town hall and town hall tower
The building was almost completely destroyed in 1634 by fire. During the baroque reconstruction in 1705, the tower was crowned with a three storey structure.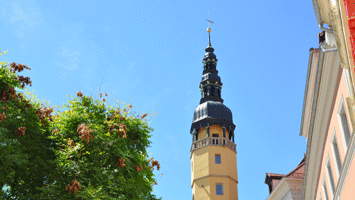 Town hall tower nowadays
The present shape of the town hall can be traced back to the reconstruction and extension from 1729 to 1732 by Johann Christoph Naumann, during which the baroque double staircase on the north side was also built. The pilaster architecture of the south side dates from 1863.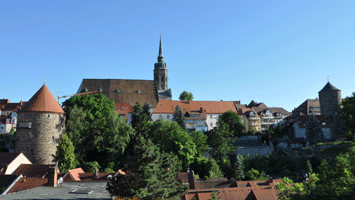 Guided Tours and Experiences in Bautzen