"Water makes wise, cheerful the wine,
so drink them both together to be both
at the same time."
Upper Lusatian vernacular
Neue Wasserkunst prevents water emergency
Construction of the Neue Wasserkunst in Bautzen began in 1606. At that time, more and more people pushed into the cities – including Bautzen, which at that time was still called "Budissin". To ensure the increased demand for water, the city councils decided to have a second Wasserkunst built – the Neue Wasserkunst.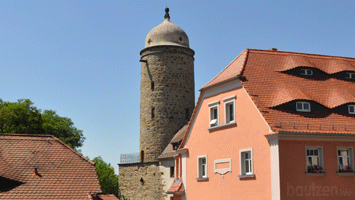 Neue Wasserkunst is part of the Outer Lauentor
The tower was completed in 1610 by the master builder Wenzel Röhrscheidt the Younger. In addition, the tower in Bautzen had the function of a defensive bastion and was part of the outer Lauentor together with the Neutor in the lower part of the tower. Unfortunately, the tower was severely destroyed shortly after its completion by the effects of the 30-year war.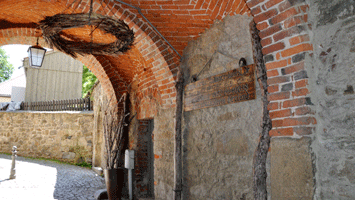 Tube corridor in the Neue Wasserkunst is preserved
During reconstruction the Neue Wasserkunst received its present appearance with the stone dome, under which a steam engine was put into operation in 1874. During the industrial revolution, water pipes with connections to the residential buildings were laid from here. In 1893 the Neue Wasserkunst was closed down, but its tube passage and the city gate were still in good condition and were restored with the tower in 1999.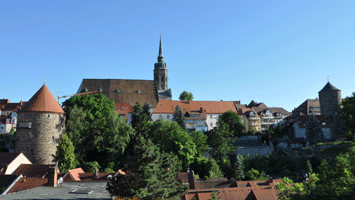 Guided Tours and Experiences in Bautzen