[bzi_categorynavigation category="turm"]
"If the wind doesn't know where to blow, it will go to Budyšin."
Bautzen adage
King Matthias Corvinus rebuilds the castle including the Matthias Tower (Matthiasturm)
When the name "Budissin" was first mentioned in a document in 1002, it meant today's Ortenburg castle (Ortenburg). For many centuries the representatives of changing sovereigns exercised political power from here. In the middle of the 15th century, when the Hungarian king Matthias Corvinus seized the land, he had the castle, which burnt down in 1401, rebuilt in its present form.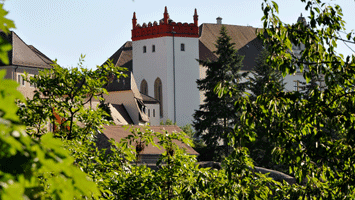 Three copies of the tower relief found in Hungary
The tower secured the only access to the castle with a drawbridge. The Georgenkapelle, consecrated by Bishop Bruno II of Meissen in 1225, was integrated into the tower. On the town side, the relief of the Hungarian king Matthias Covinus is located on the tower of the castle complex. The stonemason's work on the Matthiasturm has a special historical value due to its faithful representation of the king. This is one of the reasons why three copies of the relief work of the Matthia Tower can now be found in Hungary.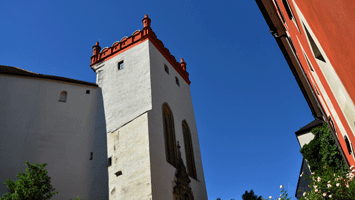 Visitor information for the Matthias Tower (Matthiasturm)
At present, the tower can only be visited to a limited extent as part of a guided tour.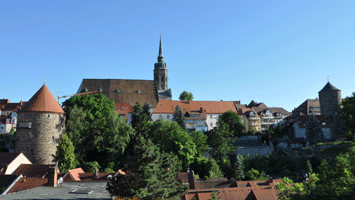 Guided Tours and Experiences in Bautzen