[bzi_categorynavigation category="turm"]
"The Alte Wasserkunst and its operator welcome you in the walls of the historic weir and water tower. Water is life, following this motto the Old Water Art is already managed by the second generation of the Rosjat family".
Operator of Alte Wasserkunst
A visit to the Alte Wasserkunst is worthwhile at any time of the year.
The task of a "water art" (german: Wasserkunst) is the pumping of water – not its storage! The term "art" comes from a time when not only the so-called fine arts received the honorary respect of the people, but also the art of the craftsmen. And "Old Water Art" (Alte Wasserkunst) deserves this name in a special way: for more than 400 years, until 1963 it supplied the old town with water. It was probably an irony of fate, when the original water art, built in wood, which among other things was to promote water for extinguishing fires, burned down itself! In the middle of the 16th century, for example, water art was rebuilt in its present form from stone.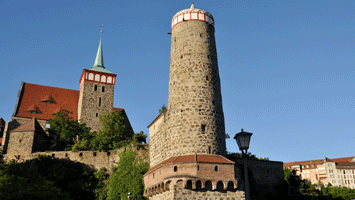 Alte Wasserkunst – one tower, two functions
It was given the name Alte Wasserkunst Bautzen because 60 years later a second – i.e. a new – water art was built. Due to its location on the southern edge of the city, it was exposed to direct fire from the enemies. Therefore, it was built in massive construction as a simultaneous defence tower. The battlements in the lower third of the tower, which have been preserved to this day, and the walls outside the city, which are much more heavily walled, bear witness to this. This creates the apparent effect of an eccentric spire. That this served the purpose of setting up cannons may be banished confidently into the realm of errors – despite the fact that this rumour persists.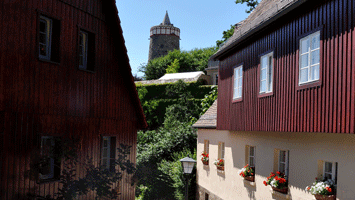 Sustainability is the focus in the Alte Wasserkunst
It is almost claimed that the Old Water Art is a pioneer of alternative energy production. Shortly after its decommissioning for water pumping, the hundred-year-old transmission was rebuilt and is now used for the tower's own energy supply! This transmission can be seen in the lower part of the Old Water Art, is just as worthwhile as the view from the top of the tower over the tower city of Bautzen.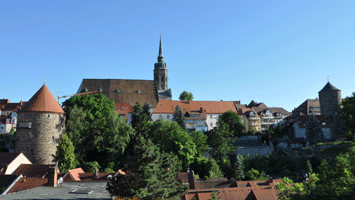 Guided Tours and Experiences in Bautzen